Entropia Universe
If you are anything like me you have played a ton of MMORPGS and if you are also like me you have been equally dissapointed with Pay to Play games (World of Warcraft) and Play for Free game alike....however this MMORPG from MindArk is much more than a game....its an entire economy inside a virtual world and that is an amazing thing.
Entropia Universe
Mind Ark has just recently celebrated its 10 year anniversary...and in a decade they have certainly come a long way....I remember a few years ago when I tried to play this game but failed incredibly because of my patience and ignorance....now that I am a little older and can appreciate the complexity of things more this game has my full attention!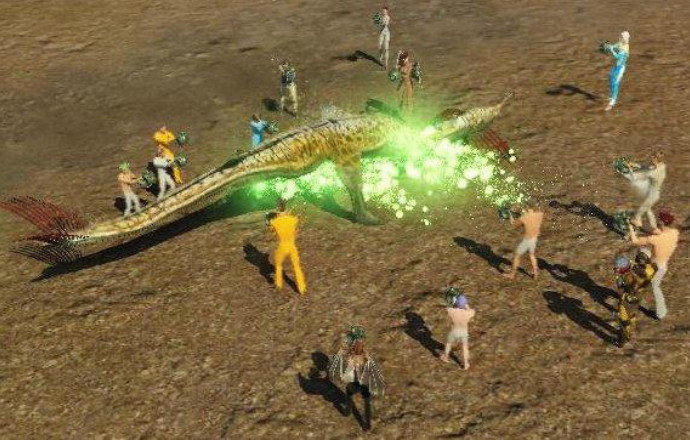 Newbies Sweating a Big Animal
This game has everything for every level of player...if you have no money at all to put in the game then you can still make it...but remember slow and steady wins the race so if you have nothing to put into your game then you will be spending hours and hours collecting Sweat from animals....I advise you to get into a society immediatly...try and find one with a lot of people so they can help you out....and then go and get a bunch of Teleport - otherwise you are stranded.
And remember to have fun!
Also if you are looking for me I am on planet Calypso - Corban Evero Cash