The Mistress of Iron Town
Lady Eboshi
This woman is very cold and logical. In feudal china it was amazing to find a woman in charge, and yet all of her employees love her. She is mean, but only when it is necessary....she is deadly only when profitable.
This woman is the reason the story gets started in the first place. If you consider the thought...if she had not manufactured bullets and guns to get rid of the massive beasts the protect the forest then the deamon monster would not have attacked Prince Ashitake and he would not have had to leave his village to never return.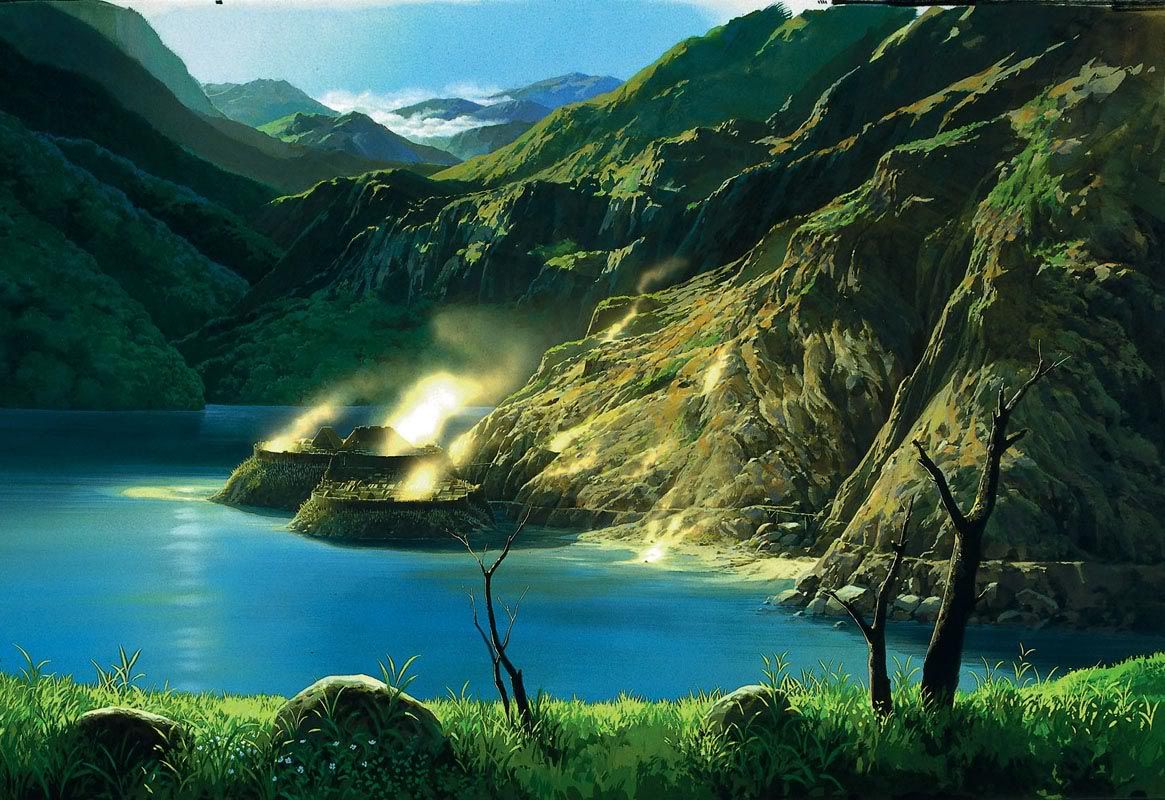 Iron Town
Lady Eboshi employs many different sorts of people that have fallen through the cracks of society and were in serious need of a place to stay. She went to every pleasure house in the valley to buy up all the girls contracts so she could have someone to pump the bellows all day every day.
Then she employed people suffering from leprosy. She took them in bandaged them up and taught them how to make guns.
She is a double edged sword...everything nice she does is for a profit, but still a very strong and deep character.
Here we can see her taking the head of the god of the forest after she shot its head off. Notice the poor little kodama cannot survive anymore without their father.
Lady Eboshi - Gods Head